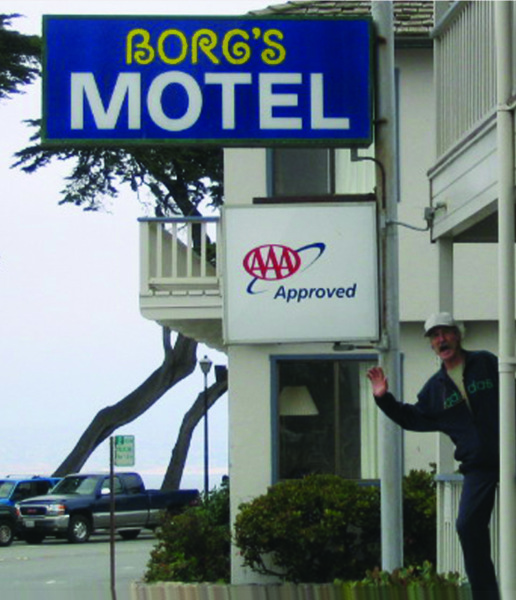 Author at his favorite motel.  Pacific Grove, California
John Gruberg considers himself a small-time writer/inventor/tennis pro type of a guy. He has been mentioned on the Tonight Show and in Playboy Magazine, the San Francisco Chronicle and Encyclopedia Brown's Book of Wacky Sports. Gruberg is a former junior coach for Aruba in the Netherlands Antilles. Originally from Berkeley, he was a longtime teaching pro at Fresno's Roeding Park. He lives in Monterey and Fresno with his wife, Meijing and his dog, Ulysses.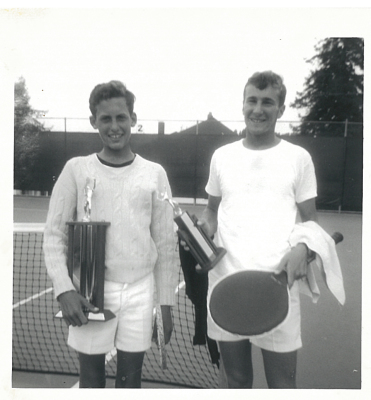 John Gruberg (right) with friend, John Spiegel, after the two met in a singles final. Note who has the taller trophy. Spiegel went on to fame as a nationally recognized attorney, and also as the father of the young man who created the social media giant, Snapchat. Gruberg dropped in and out of Cal, did a stint as a Berkeley street poet, and settled into a life of teaching tennis. Eventually, the poet in Gruberg got the upper hand and he gave birth to a novel, Tennis Hobo, where the memory of Spiegel surfaces in the wistful background.

A guy once offered John $1,000 for his writing bag.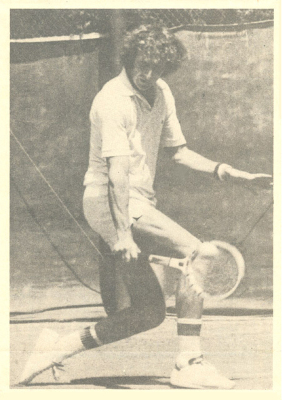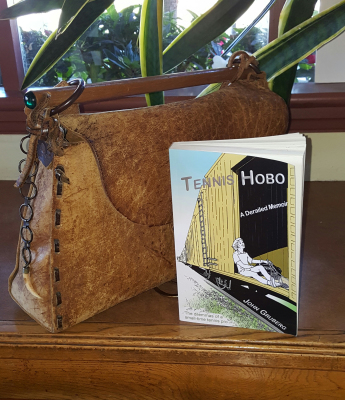 John Gruberg's credits include:

Net Results

Inside Tennis
Valley Tennis

Florida Tennis
The Fresno Bee
Colorado Tennis
The Center Line
Crosscourt News
Addvantage Magazine
Monterey County Herald
San Mateo County Times
The Fresno Sporting News
KVPR Valley Public Radio
International Tennis Weekly